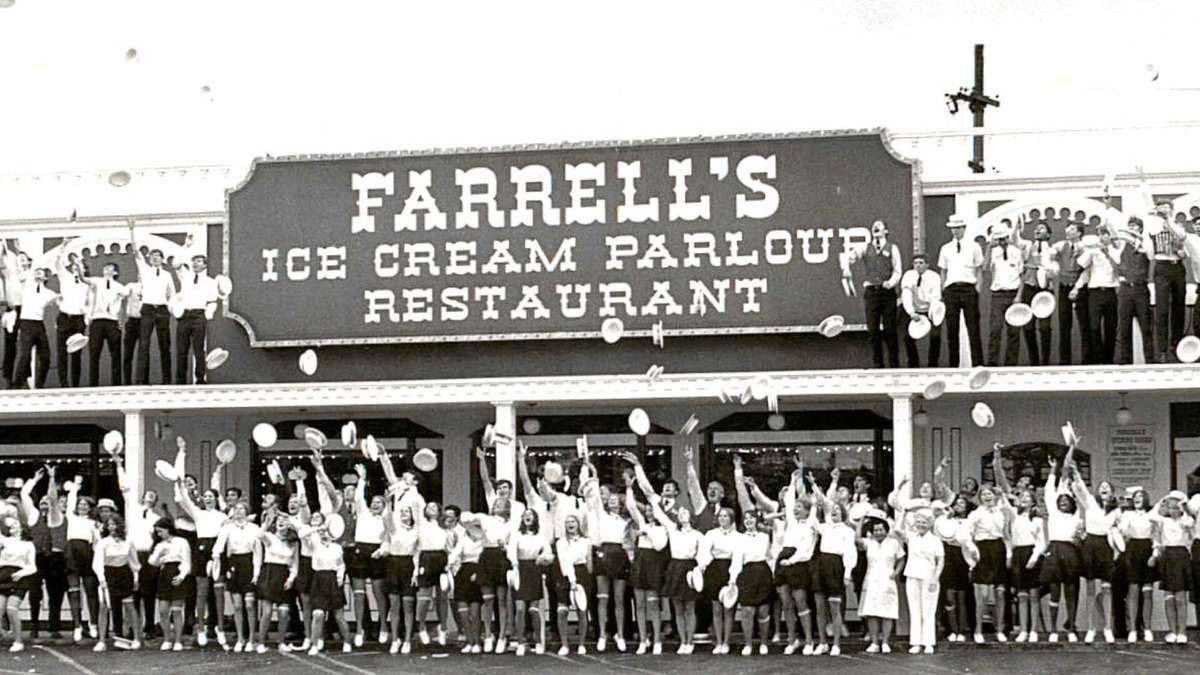 In 1963, Robert "Bob" Farrell opened the first Farrell's Ice Cream Parlour in Portland, Oregon. It immediately became a huge success and by 1970 the company had grown to 58 restaurants. In 1971, Bob Farrell was approached by the Marriott Corporation, who subsequently bought the company. He continued to work with Marriott as the company grew to 130 locations nationwide. Under his watchful eyes, Farrell's never experienced a restaurant failure.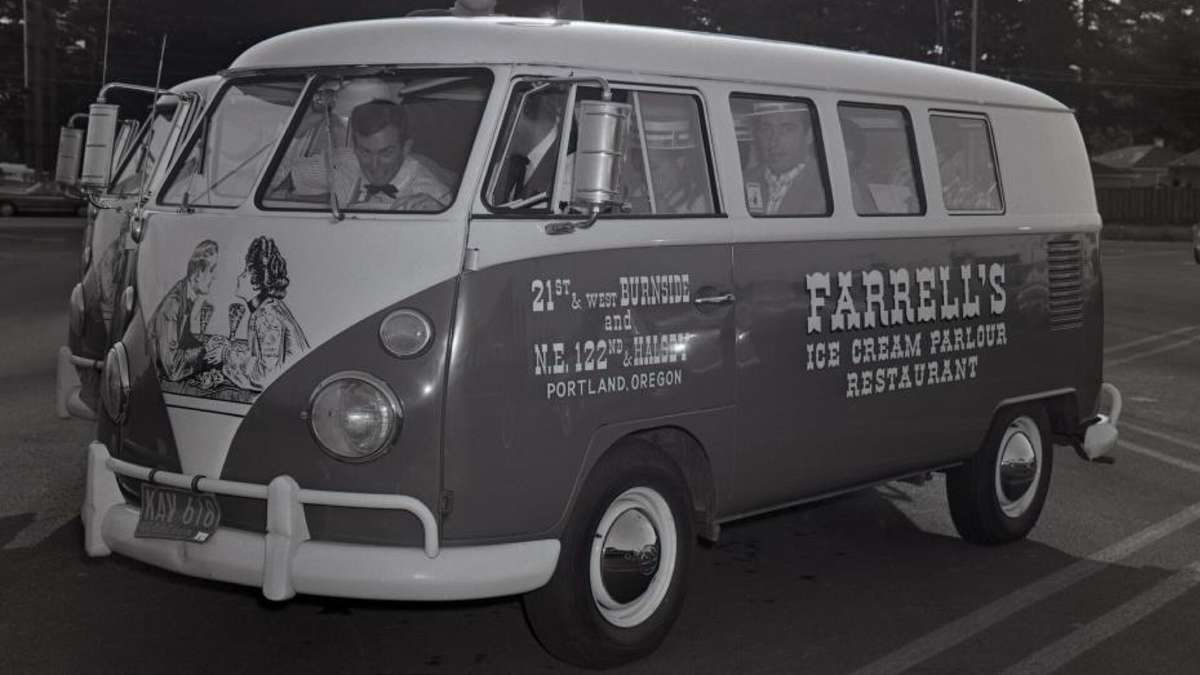 Bob Farrell left the company just prior to its sale from Marriott to a San Francisco investment group in 1985. Bob became an author and motivational speaker. Under new ownership, the Farrell's concept was changed from a unique celebration restaurant to a traditional family style restaurant. By 1990, almost every location had closed its doors and the trademark reverted to Marriott, who stopped development. Due to this quick process, most guests only remember the original concept and their great experiences.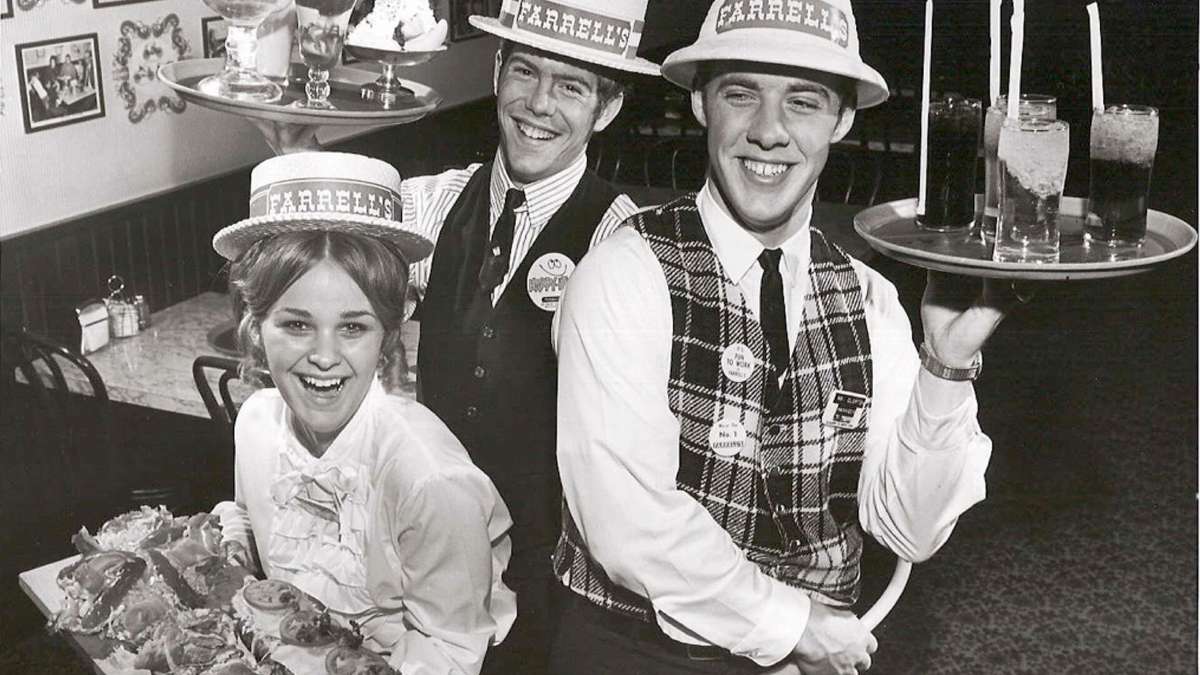 In 2003, California based Parlour Enterprises Inc sought to bring the iconic Farrell's back. After a few legal tussles to acquire the license and trademark, the first Farrell's location opened in 2009. Its ongoing goal is to stay true to the philosophies upon which the original company was founded. Bob Farrell has provided input every step of the way as Parlour Enterprises brought Farrell's into the 21st century.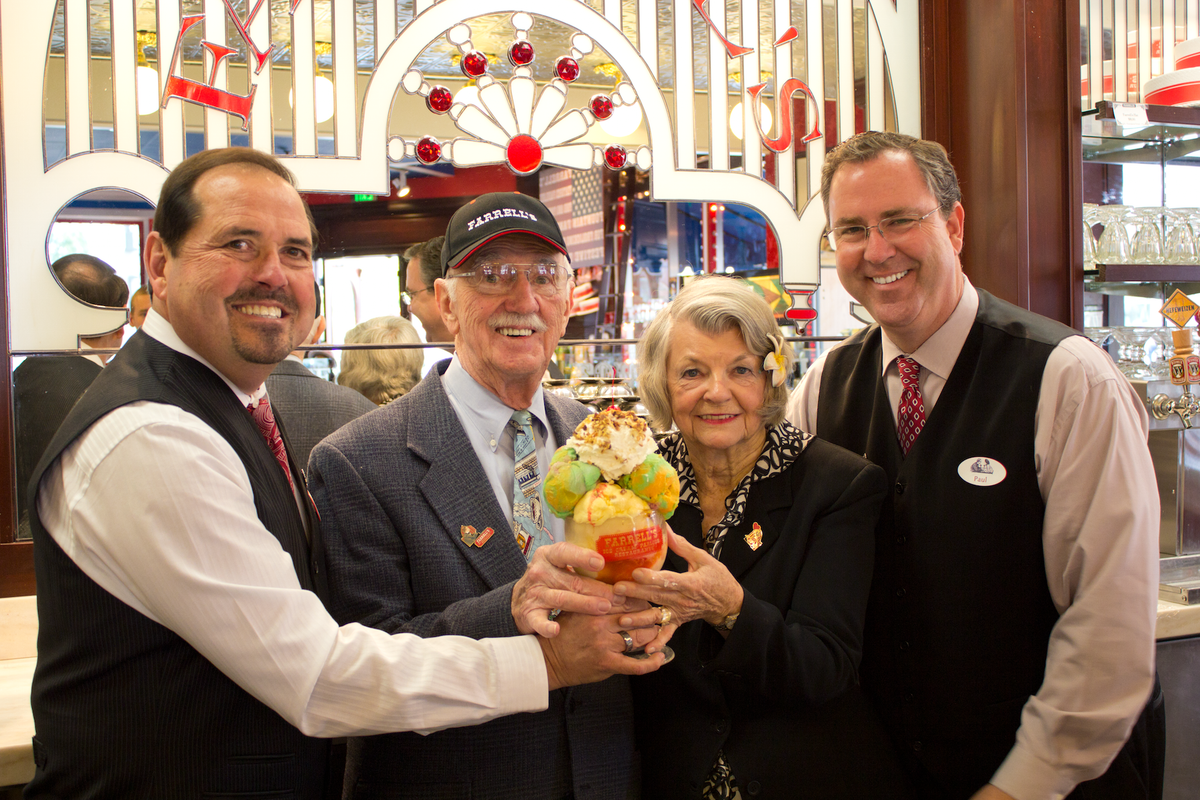 We are dedicated to continue Bob Farrell's legacy in the restaurant industry. You will once again step back in time over 100 years to see servers dressed in pin-striped vests, old fashioned ties, and cane hats. The restaurants feature the distinctive "old Farrell's" appearance of a century's past ice cream parlor. The newspaper type menu, old fashioned candy, and delicious food and ice cream will let you experience what made Farrell's famous all across the U.S.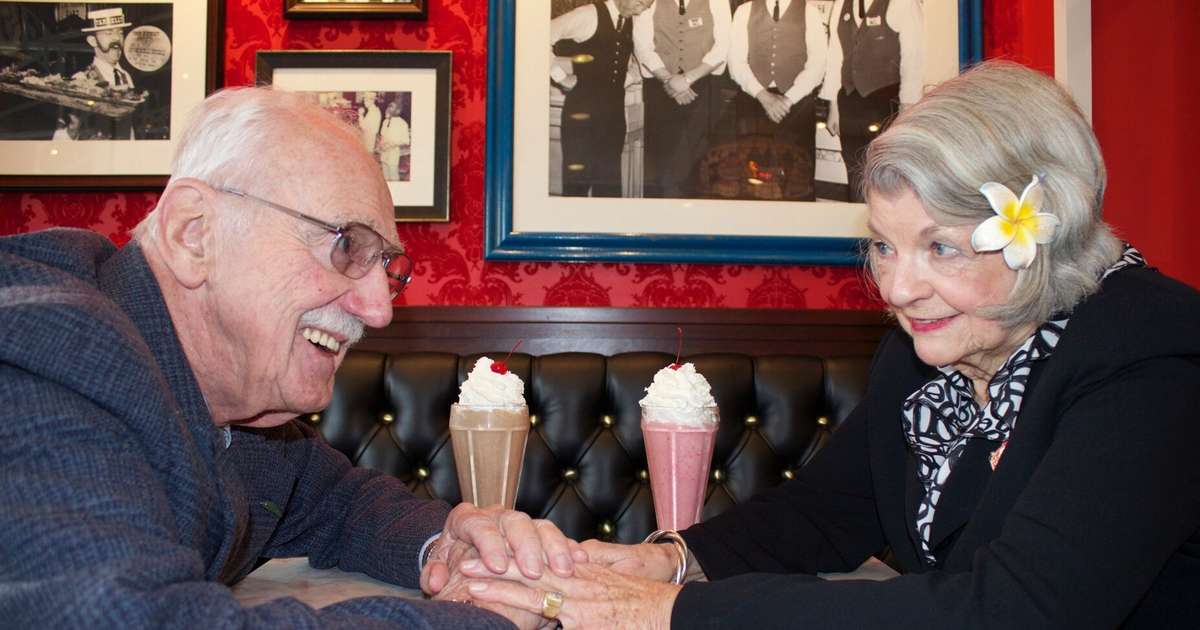 Bob Farrell passed away in September 2015 and is survived by his wife, Mona, and their children and grandchildren. Bob was a highly sought-after motivational speaker focusing on customer service. His book, Give 'Em The Pickle, and his training video, are best sellers.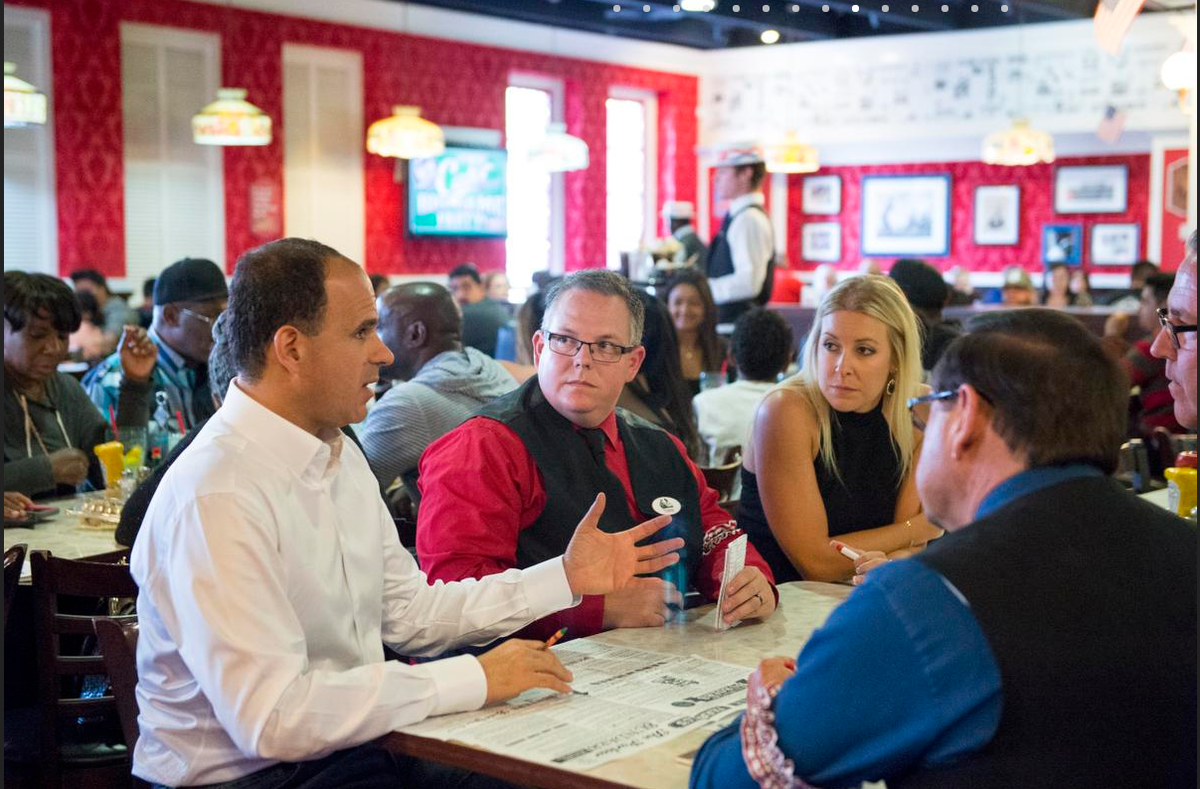 On August 23, 2016, Farrell's made its debut on CNBC's hit reality series The Profit, where entrepreneur Marcus Lemonis applies his capital and expertise to lead companies to success. After making a deal with the current owners and stakeholders of the Farrell's brand, three locations stayed open with a last push to bring back the iconic restaurant and ice cream parlour.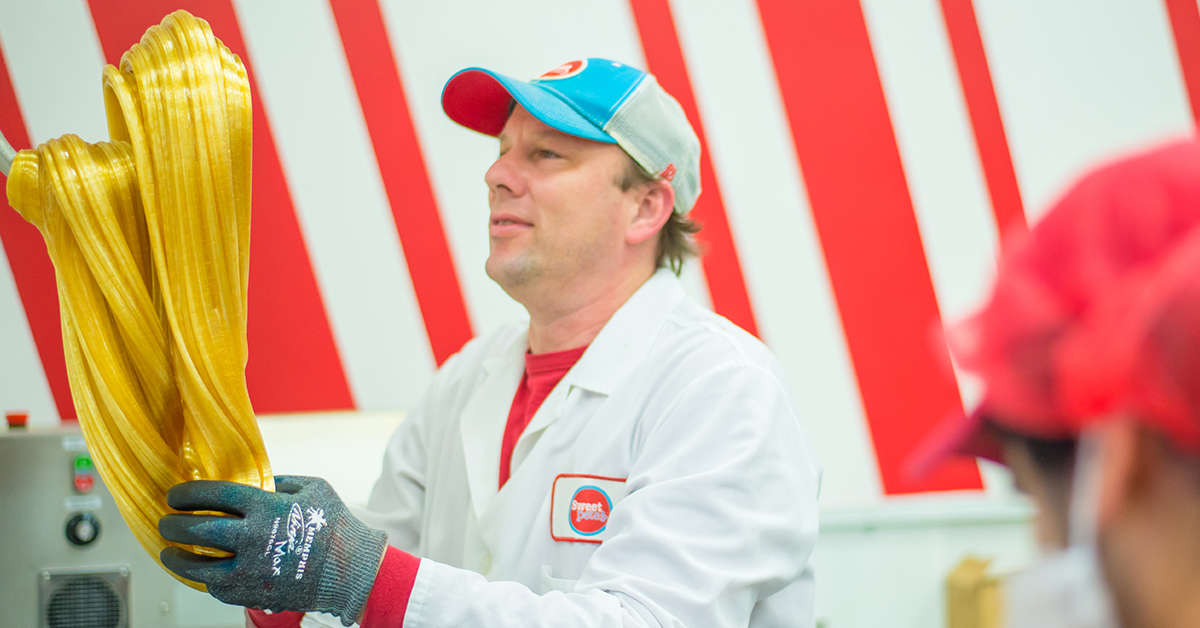 To date Lemonis owns and operates along with Sweet Pete's Candy the Farrell's brand and the Buena Park California location. The restaurant has been remodeled to include a new menu, table-side sundaes, old time scoop and fountain shoppe, and a Sweet Pete's Candy store highlighted with handmade chocolates and caramels along with retro and premium candies. Guests can also book birthday parties and take candy-making classes throughout the week. Long-time customers and new will still experience the classics; delicious burgers, "The Zoo" ice cream and celebratory drum while enjoying better quality products and an upbeat atmosphere.